the wine-making process
The process
Château Toumalin respects the fruits of the land that bring these wines their fullness, meticulously preparing them to produce exceptional wines.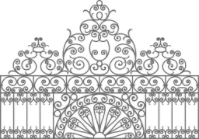 Thus, harvested, the grapes from sustainable viticulture are sorted twice in order to use only the most beautiful berries. Distributed according to the quality of each plot, the grapes are then vinified in thermo-regulated concrete vats allowing better control of alcoholic fermentation and the production process.
Because it is patience and expertise that make the best wines, Château Toumalin has chosen to let nature express all its riches by limiting as much as possible the interventions in the cellar and in the vineyard, under the watchful eye of the oenology cabinet Stéphane DERENONCOURT.
Close, constant attention to the slightest detail is the privilege of great wines, and so Château Toumalin continues to monitor its wines from harvest to bottling.